AIRLIE BEACH & WHITSUNDAY ISLANDS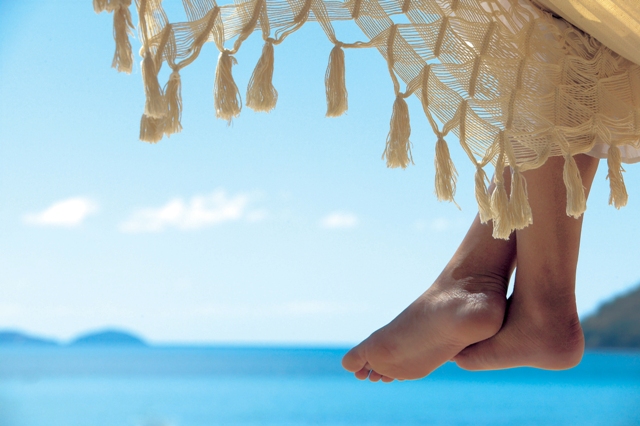 FISHING, GOLFING, SNORKELLING, FLYING, PARA SAILING, DIVING, BOATING, ISLAND HOPPING. OR JUST RELAXING. BEAUTIFUL ONE DAY PERFECT THE NEXT. IT'S ALL AT YOUR DOORSTEP.
We would like to take this opportunity to give you an insight into Airlie Beach And Whitsunday Real Estate fully accredited agency with the Real Estate Institute of Queensland (REIQ) Licensed Real Estate Agents. We are proud to be members of this superb institution and you can find our properties for sale or more information about the REIQ. Please go to www.reiq.com
CLICK HER FOR THE PERFECTLY PLACED WHITSUNDAYS VIDEO
CLICK HERE FOR THE AIRLIE BEACH WHITSUNDAYS FESTIVAL MUSIC VIDEO
In a world of Multi National Companies and in an industry of extremely high turnover of staff, you will be reassured to know that we are here for you. We are dedicated to achieving a positive result on your behalf. Be it buying or selling. It will be our pleasure to offer you professional advice and assistance from our vast knowledge of the local area.
Previous to starting the agency, Terry started in 1994 as a Salesperson for two major franchisees in succession, gaining valuable knowledge, experience and achieving state recognition amongst his peers. With the love of customer service and a personal flare for Real Estate, and Cathy having lived in the area since 1990, and operating her own businesses, also having a flair for customer service "Airlie Beach And Whitsunday Real Estate" was born, and with an impressive repeat and referral rate they look forward to assisting you in your Real Estate Transaction. Being a past client or a new contact they will endeavour to make the experience a pleasurable one, as it should be.
They are also buyer's agent's specialising in searching for the right property, evaluating and negotiating the best possible price on behalf of the buyer.If you are looking for a property to sell or buy, the office specialises in the Whitsunday's from Bowen to Mackay, incorporating Airlie Beach, Proserpine, Midge Point, Calen, Eungella, west of Mackay and Bowen to mining towns and all surrounding areas.
Testimonials: 
Dear Terry& Cathy, Just wanting to THANK YOU for looking after and selling our property stress free for us. You were both so accommodating, keeping us fully informed during the process.Your professional & personal service along with wealth of knowledge on The Whitsundays is impressive .We would highly recommend your company. Thanking you again Clive& Beth Blay
12th October 2016
If you are looking to sell or buy a house, definitely call Terry or Cathy, we just bought a house through them and not living in the area at the time, they made the process very easy, they went out of their way to help us and nothing was ever too much trouble for them, they were never "too busy" if we had an enquiry. I have dealt with a lot of real estate agents and they are right up there at the top. Thanks Terry and Cathy for making the process of purchasing and relocating to the Whitsundays so much easier.
Regards David & Karlene Lloyd.
Acreage found.
Buyer Review - Recommended
by
JamesWebb5886
I had been looking for the right piece of acreage in the area for a long time. Cathy and Terry went above and beyond to help me find something to suit within my budget. These guys were great through the whole process. I am very happy with my purchase and can not recommend these guys enough. No nonsense or hard selling which is a rare thing these days. Thanks again Terry and Cathy.
6th October 2016
TO ANY PROSPECTIVE BUYERS/ SELLERS OF REAL ESTATE IN THE WHITSUNDAY REGION:
My Husband and I have no hesitation in recommending Terry & Cathy McMullen of Airlie Beach And Whitsunday Real Estate to do the job and do it well.
We purchased a property through them some time ago and unfortunately, had to sell said property recently.
We found both Terry and Cathy to be very easy to communicate with and they do everything in their power to make the transition as smooth and painless as possible for all, there was always a welcoming smile, sound advice and encouragement from both.
Friendly- Fun and Genuinely nice people.
So do yourself a favour and give them a go, you wont be sorry.
Chris & David
11th August 2016
Francis Butterworth wrote on Airlie Beach And Whitsunday Real Estate's Timeline.
Big thank you to Terry and Cathy from Airlie Beach and Whitsunday Real Estate on the sale of our house in Proserpine. Their locally owned Business offers a quality service with good exposure and better results. Much appreciated their honesty and reliability.
28th May 2014 
We have had the pleasure of knowing Cathy and Terry McMullen at Airlie Beach and Whitsunday Real Estate for the past 7 years. During this time they have undertaken the difficult task of selling a parcel of land at Midge Point which was owned by four shareholders, one of whom was difficult and uncooperative. 
Cathy and Terry's diplomacy, open communication, sense of humour and market knowledge sold this property in a challenging market - at no time did Cathy or Terry lose sight of our goals. 
We appreciate their hard work and dedication to sell this property and we would recommend Cathy and Terry McMullen to anyone who needs Real Estate Agents that have the professional skills to sell your property at the best possible market price.
Gerri Sticklan
Colleen Gillespie

May 30th, 2012.
Foremost, permit me say that my wife and I have chosen to submit the following reference concerning Cathy & Terry McMullen, the proprietors and sales personnel of: - ... because we wanted to! We were not asked. And there are a number of reasons why we have been self motivated to do so.
Until recently, my wife and I owned a residential building block of land at Midge Point for many, many years but, together with extended family on both sides, we've always resided in Sydney, New South Wales. And so, it was difficult, costly, and at times, cumbersome to organise a trip up north to inspect our property or to plan and organise improvement of it. We needed to find "locals" who, amongst other qualities, were honest, dependable, professional, thorough and reliable and quite frankly, in real-estate terms, Cathy and Terry McMullen were the ONLY realtors we found that fit that bill, ... and more.
Whenever we rang, we were able to speak directly to either Terry or Cathy and it didn't matter to whom we spoke because both were equally informative. Whenever either of them contacted us, they referred to my wife and I by name and were always of good cheer, polite, friendly, prepared, positive and proactive! Both Terry and Cathy are equally adept in all other forms of communication as well. Their 'Short Message Services' (SMS), emails, PDF documentation and letters were all free flowing, poignant and professional. In short, it was an absolute pleasure to communicate and deal with both Terry and Cathy as well as being a highly productive exercise. It is one of their many individual strengths which they've made the backbone of their on-going success in real estate.
Airlie Beach and Whitsunday Real Estate is a proactive realtor! Although Terry and Cathy live and work in the region, they certainly don't limit their marketing strategies to the local area. Their focus is much, much wider and their objective is to obtain the best possible service for their clients. For us, that meant securing an actual purchaser for our property. Over the years, several other agents said they'd be able to do that ... but failed.
The McMullen's possess a thorough knowledge and understanding of industry requirements and Queensland legislation pertaining to their core business and, from our experience, will guide and assist you well in these respects as well.
In conclusion, I am happy for you to contact me to confirm, clarify or expand upon what I've stated herein. Terry and Cathy have my telephone number on file for that purpose and I wish you well with your investment(s) in North Queensland.
Yours Sincerely,
Rodger Kroon.
27th October 2014
Terry and Cathy McMullen, agents at Airlie Beach and Whitsunday Real Estate, have recently helped me sell a block of land at Midge Point. I would characterise them as responsive, proactive in generating opportunities and well connected with local suppliers to enhance property value and attractiveness and to deal with any matters that may arise. I believe they made the difference in terms of achieving the sale. Rowan Compagnoni
Whitsunday Coat Airport is only a short hour and twenty minutes flight from Brisbane. We are located north of Mackay and south of Townsville. 
The Whitsunday Region is fast becoming recognised as a convenient Australian family holiday destination, diverse with activities such as sailing, scuba diving, snorkelling, golfing, camping, bush walking, tropical safaris, ocean canoeing, skydiving or just lazing by a resort pool or Airlie Beach Lagoon. 
Of late, many Australian and overseas investors have put their faith in the property market and have also gone on to purchase multiple properties.
The demand has been so great and the returns so rewarding that today in excess of 50% of all real estate has been purchased by absentee owners.
With the new Port of Airlie currently under construction as well as numerous resort sites, Airlie Beach Real Estate can offer the traveller, investor and owner occupier an unsurpassed lifestyle with a growing infrastructure to cater the young and young at heart. Even the once sleepy little villages such as Midge Point which is only minutes away from Laguna Quays Whitsundays and Marina are now becoming popular. As properties increase in value, Midge Point is very affordable compared with other suburbs
If you haven't made it to the Whitsunday region, you soon will be a minority.
We welcome you to browse the site and please call or email for any information you may require.